Executive Bio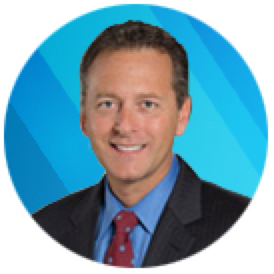 Ken Keller
President and CEO
Ken Keller is currently President and CEO of American Regent, Inc. and President, Daiichi Sankyo Administrative and Commercial for Daiichi Sankyo, Inc. Ken has more than 25 years of experience in the pharmaceutical industry in sales and marketing leadership, general management and joint venture leadership, as well as chief operating officer experience in several therapeutic areas, including oncology, rheumatology, dermatology and primary care.
Prior to joining the Daiichi Sankyo Group, Mr. Keller was the Chief Operating Officer at Spectrum Pharmaceuticals, where he had global responsibility for leading commercial operations, medical and clinical development, and regulatory, quality, safety and pharmaceutical operations. Under his leadership, Spectrum's portfolio grew from two to four marketed products, and has effectively advanced a number of product candidates through pivotal studies.
Prior to joining Spectrum, Mr. Keller spent 21 years at Amgen. His most recent role was Vice President and General Manager, Bone Health Business Unit. Previously, he was responsible for the Inflammation Business Unit, which contributed more than $3 billion in revenue. During his career at Amgen, Mr. Keller was the marketing lead or the general manager for four of the world's top-selling biologic medicines: Neupogen®, Neulasta®, Aranesp® and Enbrel®. He also has significant international experience as managing director for Amgen's United Kingdom and Ireland Affiliate.
Mr. Keller holds a BS in Business from St. John's University and an MBA from Loyola Marymount University.