Executive Bio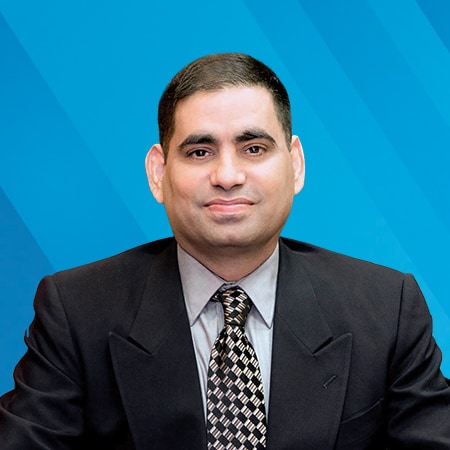 Gopal Anyarambhatla
Vice President and Chief Scientific Officer
Gopal Anyarambhatla, Ph.D., is Vice President and Chief Scientific Officer. He joined American Regent, Inc. as Head of R&D in June of 2012 and became Vice President in January 2013. Prior to American Regent, Inc., he served as Director of R&D at Celsion Corporation focused on development of oncology products. From 2005 to 2010, he was Director of R&D at Akorn, Inc., a specialty pharmaceutical company.
Gopal is responsible for R&D operations at American Regent's Ohio and New York operations, including product selection and development, technology transfer, process development and technical operations. Gopal has over 12 years of pharmaceutical industry experience in addition to 3+ years of post-doctoral fellowship at Duke University.
Dr. Anyarambhatla earned his Ph.D. at Mumbai University with an emphasis on targeted drug delivery formulations for cancer treatment. Additionally, he earned an MBA at University of Illinois at Urbana-Champaign.