Executive Bio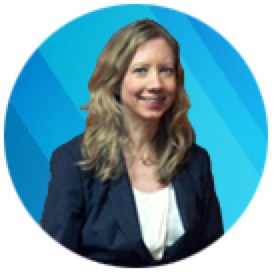 Gretchen Fritz
Vice President, Chief Legal Officer
Gretchen Fritz is responsible for overseeing all legal matters for American Regent, Inc. Since joining the company in 2015, her focus has been on building the in-house legal function in order to provide expert, strategic and efficient advice to advance the company's business interests; ensure compliance with legal requirements; secure and defend contractual, IP and other rights; and educate colleagues in the management of legal risks and opportunities.
Since joining the Daiichi Sankyo Group in 2006, Gretchen served in a number of legal positions with increasing degrees of responsibility, including Associate General Counsel, a global position that reported to the head of Legal and Compliance at Daiichi Sankyo Co., Ltd. in Japan, and Associate General Counsel, Commercial Brands, a U.S. position leading a team of brand attorneys and legal operations personnel at Daiichi Sankyo, Inc.
Before joining the Daiichi Sankyo Group, Gretchen was a litigation associate at the law firms of Hogan Lovells and Winston & Strawn LLP in New York.
Gretchen earned a Bachelor's degree in Political Science, magna cum laude, from the State University of New York at Purchase, and a Law degree (J.D.) from the University of Pennsylvania School of Law.