Executive Bio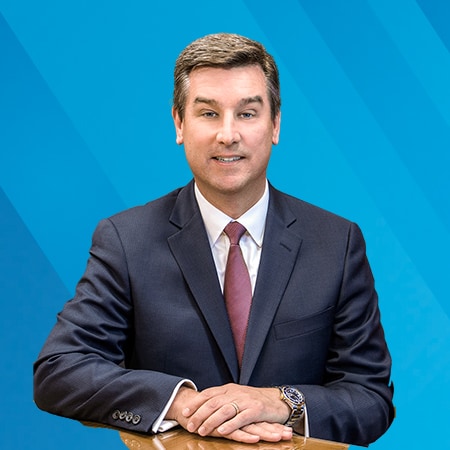 Joseph J. Boyle
Vice President and Chief Financial Officer
Joseph J. Boyle is Vice President and Chief Financial Officer of American Regent, Inc. Mr. Boyle joined American Regent in February of 2017, and is responsible for leading the accounting and finance team in providing financial management, creating value for the organization, and providing insights to drive decisions and alignment with business objectives and growth strategy.
Joe brings 25 years of financial and organizational leadership expertise to American Regent. Mr. Boyle's experience includes 20 years in positions of increasing responsibility within the pharmaceutical industry. Joe spent the majority of his career at Johnson & Johnson, providing financial leadership at the operating company level, as well as within J&J's corporate treasury and Global Financial Shared Services functions. Most recently, Joe was Vice President of Finance and CFO, North America Generics, for Teva Pharmaceuticals.
Joe earned a BS in Finance from Lehigh University and an MBA from La Salle University. He is a member of the Institute of Management Accountants and is a Certified Management Accountant.